2020 Best Selling Body Application Full Body Zero Gravity Massage Chair

Function and Features:
1. 3D SL Track Zero gravity massage system, 6 massage techniques including kneading, tapping, knocking, rolling, kneading & tapping, kneading & knocking, shiatsu.
2. 7 pre-set auto massage programs for different needs.
3. High quality bluetooth technology music player
4. Space saver design(5cm close to wall placed)
5. Zero gravity position can help relieving stress on the leg and back spine and allows for a deeper massage experience, plus reduces swelling of legs
6. 3D SL shaped track, cover over 75% of back area, ergonomically designed offer a higher massage performance from neck, back all along to glutes
8. Finger touch like whole body airbag massage system, 6 pressure intensity for choose
9. Hot stone like heating system located in back, waist, hip and calf area, help to warm the body and release fatigue, calf massager length adjustable.
10. Auto body-scan function, sensors equipped on the back can detect the user's shoulder position then customize the massage length accordingly.
11. Medical magnetic roller massage system help improving the circulation and releasing stress, always be your best
12. With a LCD hand-held wire remote, you can adjust the angle of backrest and foot massager simultaneously
Product Name

Massage Chair

Fabric products

PU

Voltage

AC

110~

220V

Sponge Products

Retardant foam

Power

1

8

0W

Automatic Program

Yes

Products bearing

200kg

Airbag strength

Low / Middle / High

Operating hours

15Min

Arm means

O type

Clip shoulder massage

Yes

Door size

>=80cm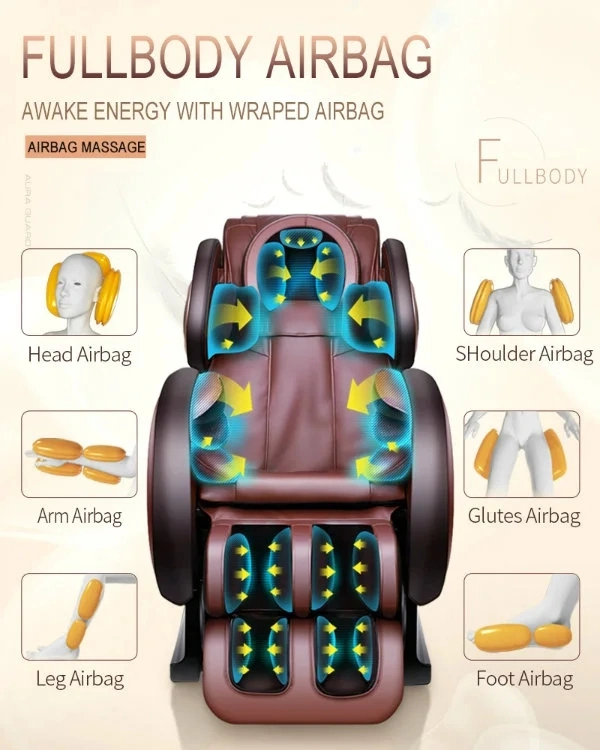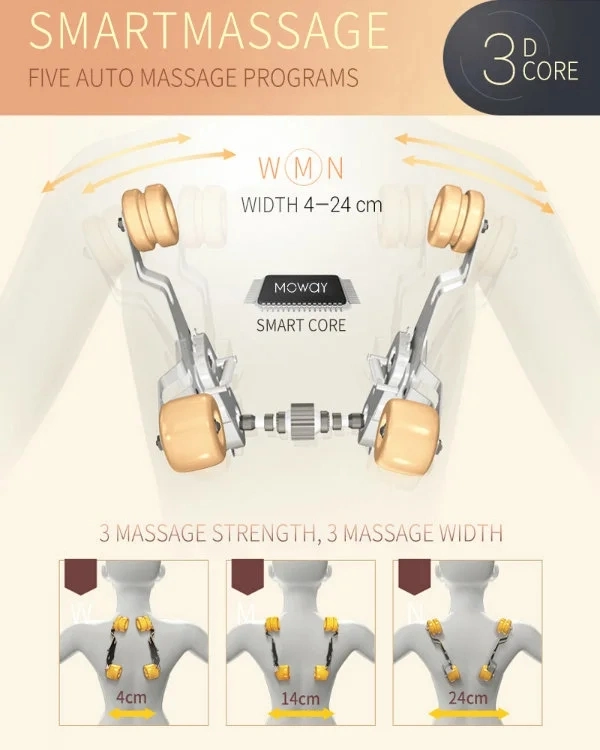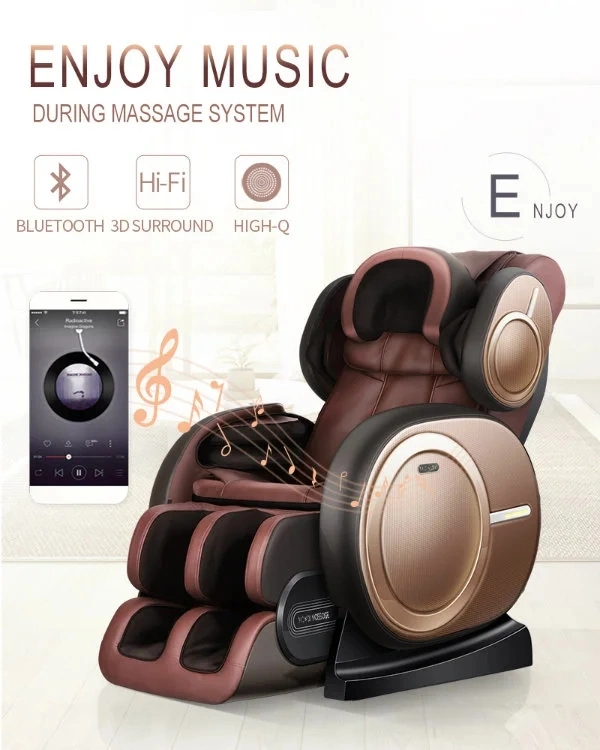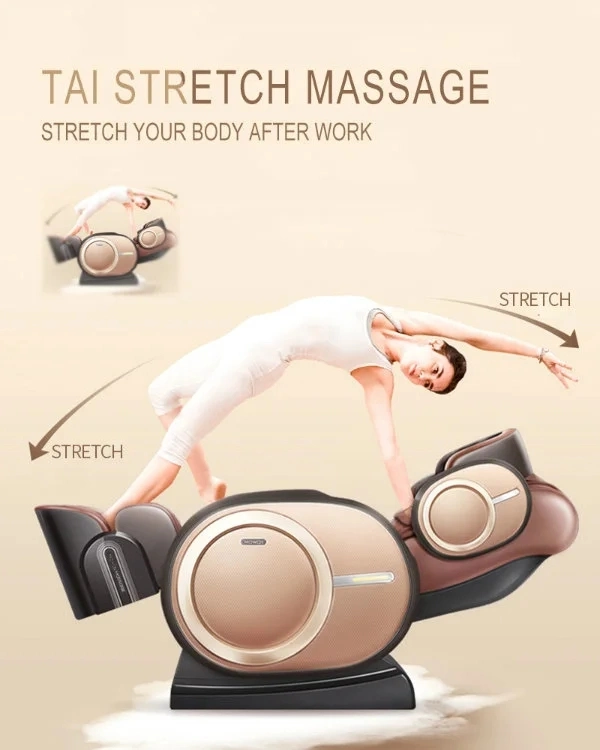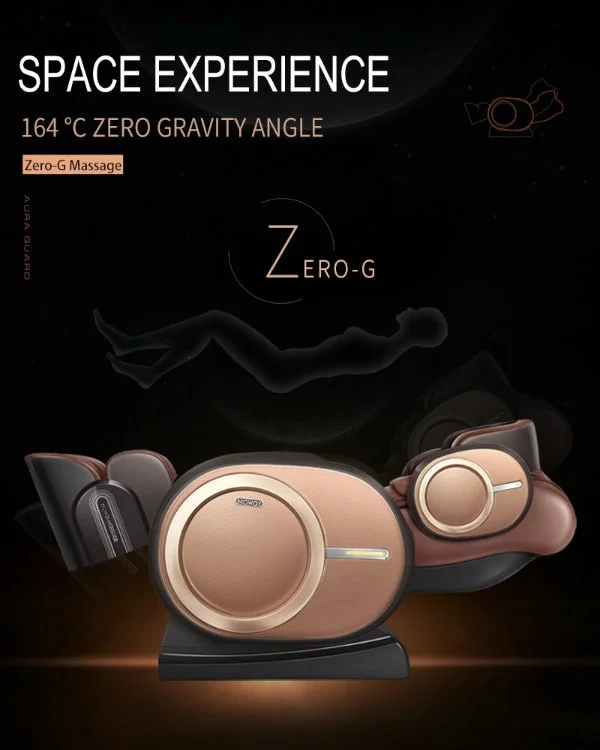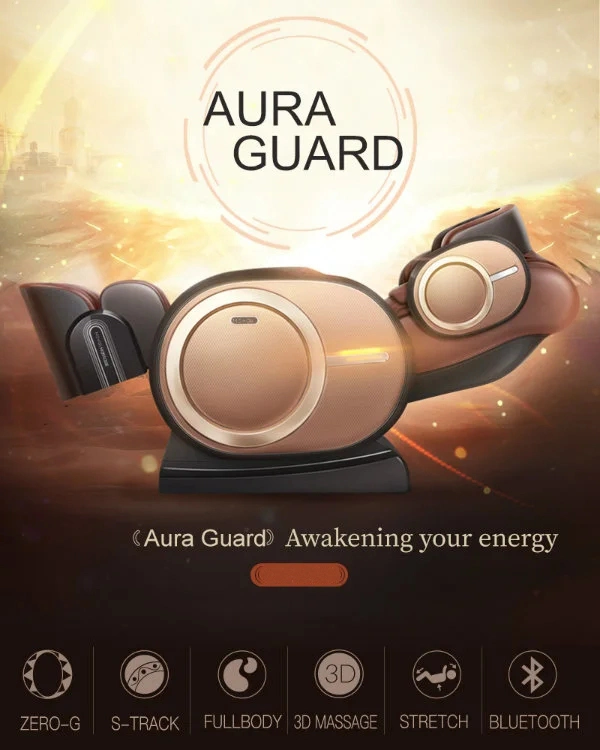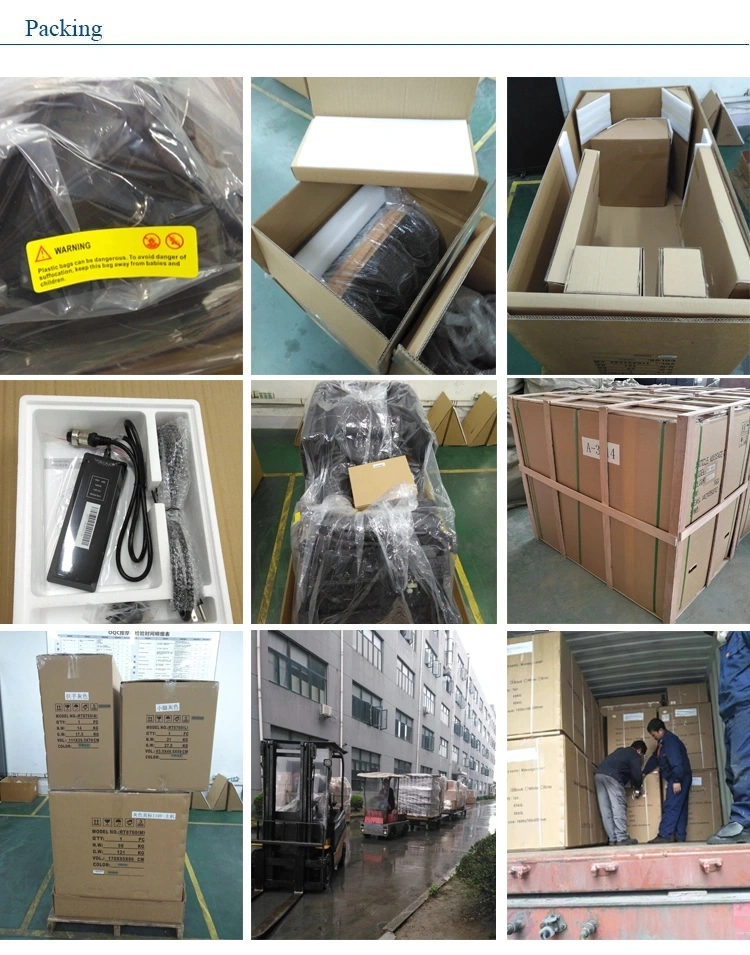 Delivery:
Lead time around 20 days after you do the payment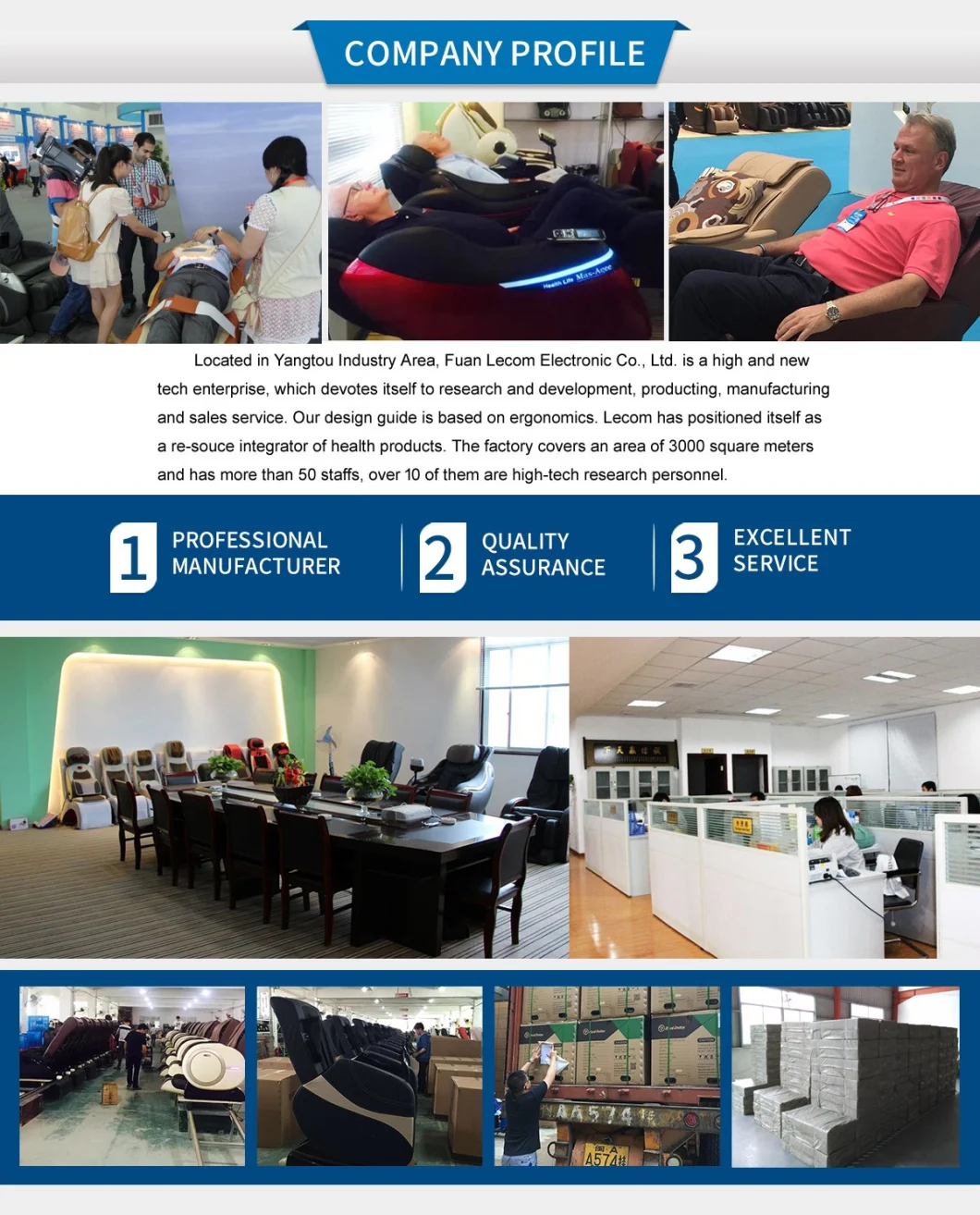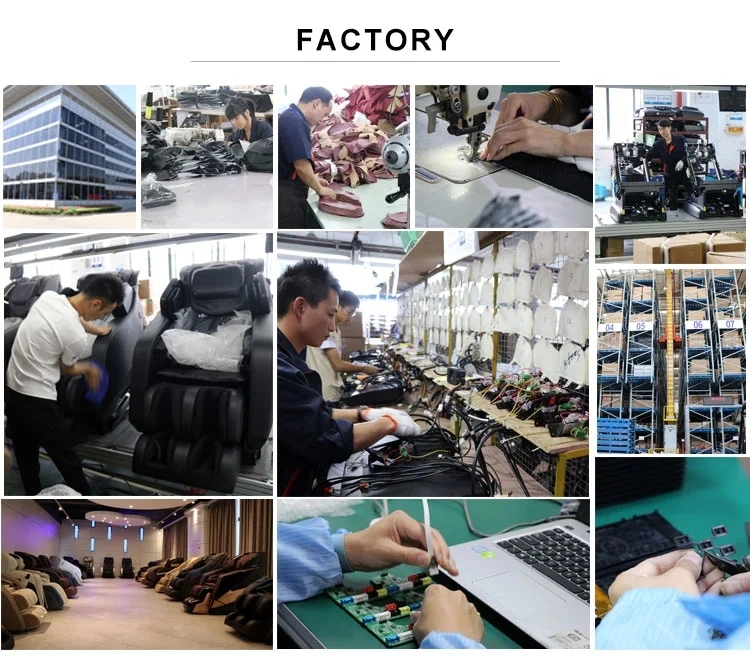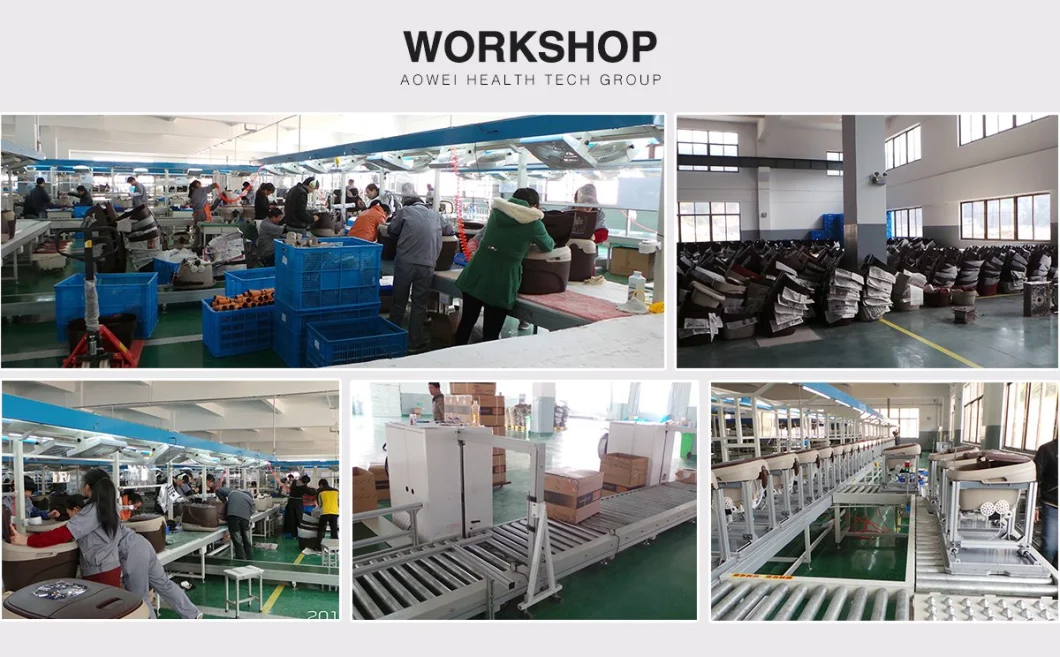 RFQ:
1. Q.:Are you a manufacturer?
A: Sure, of course, welcome to visit our factory anytime.
2. Q: What about your leadtime?
A:Usually 15-20 Days.
3. Q: If you have new products?
A: Sure, we have new design each season; OEM and ODM service is available as per your demands.
4. Q:What about your warranty?
A: Usually one year; Extended warranty service is optional.
5. Q:What about the max service time of the massage chair?
A: Five year under proper daily use.


Our Services
A. Warranty period is one year.
B.OEM & ODM are welcome.
C.Sample orders are available.

FAQ
1. How many boxes does it come in and is it easy to install?
Based on different size for our customers group, Lecom comes in 1 or 3 boxes. And all you have to do is take it out of the box, install it based on our video, then turn on the remote and move it to where you want it placed. Finally lean the chair back and start using it. Then, it is ready to go.

2. Does the chair come with back rollers?
Yes, this chair has quad back rollers that perform deep tissue massages.

3. Does this chair have Zero gravity and Body stretch features?
Yes, all of our Home use Massage Chair are with Zero gravity and Body Stretch function.
You can enjoy those basic massage techniques as you want.

4. Do the chairs extend out for taller people?
Yes it does. It can adjust to any height that is under 7 feet tall.

5. What is the max capacity for this massage chair?
It can hold a max of 300 pounds, some of our other models can handle more.

6. I live in 2nd floor, is this chair easy to bring to the 2nd floor?
Yes sure. And it will be more easy if you use a dolly.

7. Are there rollers at the bottom of the feet?
Yes, it is with 3 rows roller for feet massage.
And this simple massage will keep us fit and healthy

8. Does this chair massage your hips?
Yes, there is two big airbags and vibration to massage your hips and waist.

9. Does the chair easy to be moved?
Yes, there are two wheels under the back of the chair.
So we just need to reline the chair with a slight force; then the chair can be moved to any place easily.