2021 hot selling beauty device EMS body sculpt equipment ems muscle stimulator machine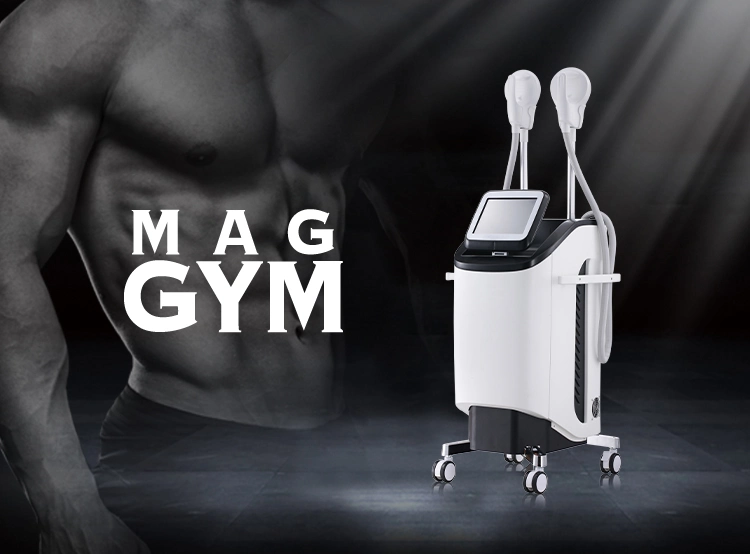 Advantage
1.Patented cooling system
It ensures the continuous operation of the machine,Continuous and stable energy output at up to 7 Tesla.
2.Intelligent private education design
Designed for different parts of mens and womens,more professional!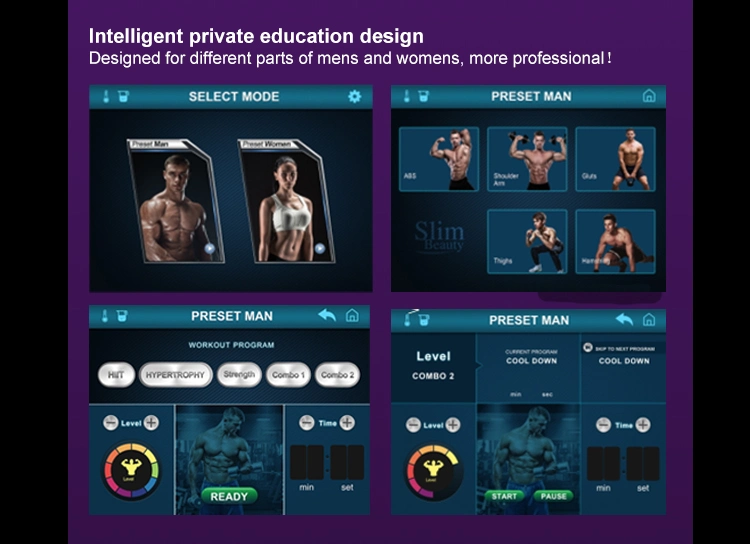 Mode of Movement
1.HIIT- High intensity interval training mode of aerobic fat reduction.
2.Hypertrophy --Muscle strengthening training mode
3.Strength --Muscle strength training mode
4.HIIT+ Hypertrophy Training mode of strengthening muscle &reducing fat
5.Hypertrophy + + Strength Training mode of strengthening muscle&muscle strength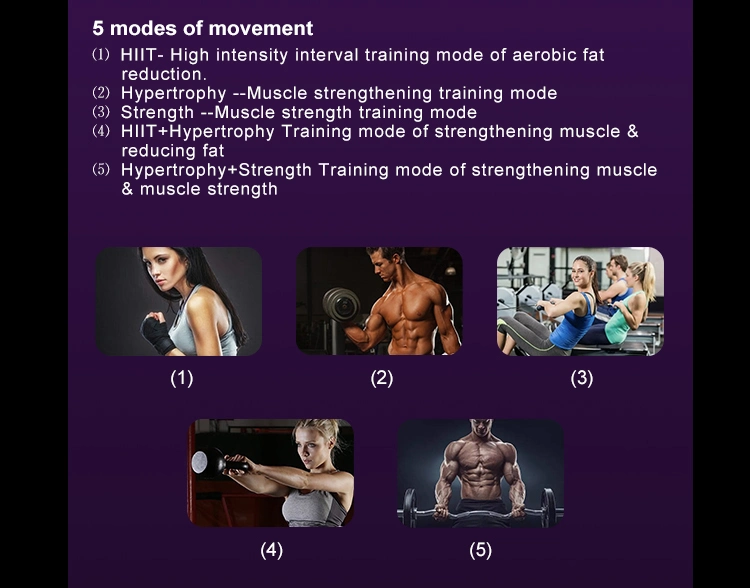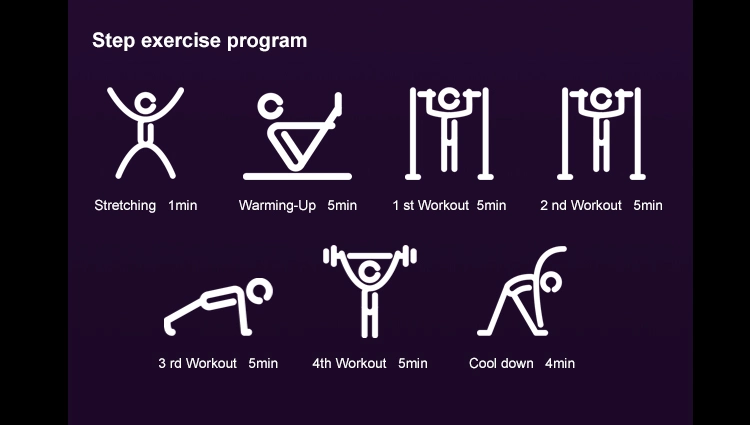 Product Parameters
Power

Voltage

220V 50/60Hz

Power consumption

2.3KVA

Magnetic wave

Output intensity

0~7 Tesla

Shape of stimulation pulse

HI-EMT

Pulse

300µs

Size

Size(Height*width*depth)

570*510*1350(mm)

Weight

65kg
Work Theory
Non-invasive HIEMT procedure induces powerful muscle contractions notachievable through voluntary contractionsWhen exposed to
strong contractions, the muscle tissue is forced to adapt to suchextreme condition, It responds with a deep remodeling of its
inner structure that results inmuscle building and sculpting your body.
At the same time, the 100% extreme muscle contraction of HI-EMT technology can trigger a large amount of fat.
decomposition,excreted by the body's normal metabolism within a few weeks,
Therefore, slim beauty machine can strengthen and increase muscle, and reduce fat at the same time.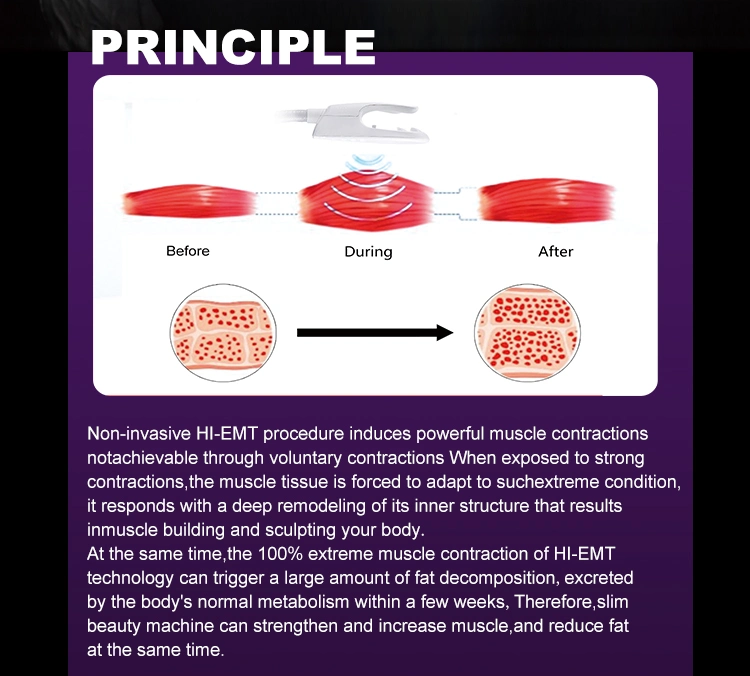 Treatment Area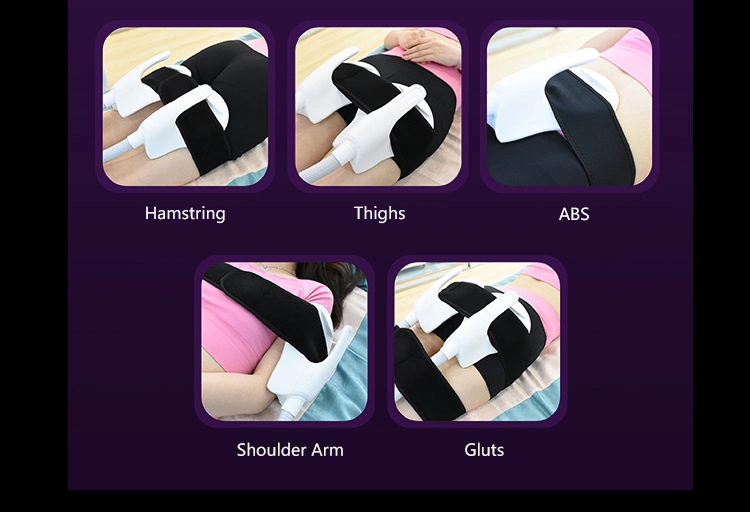 Treatment Effect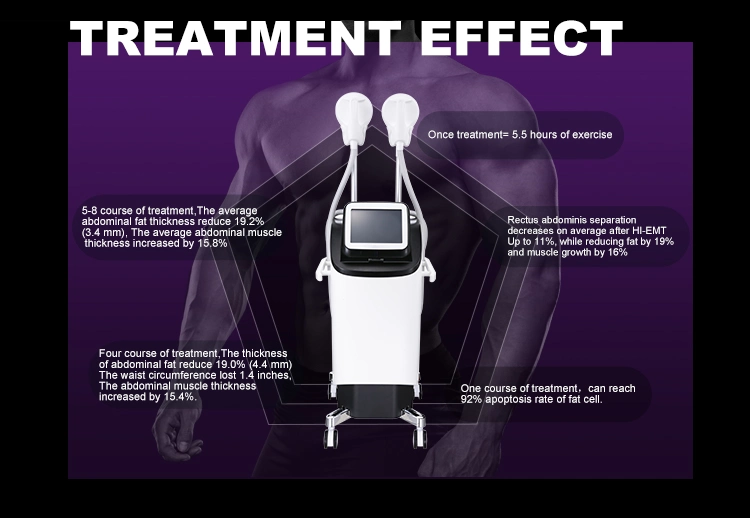 Function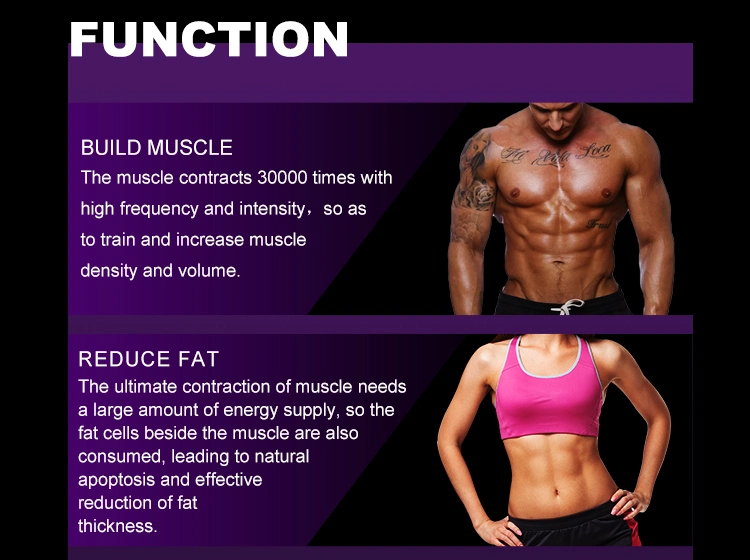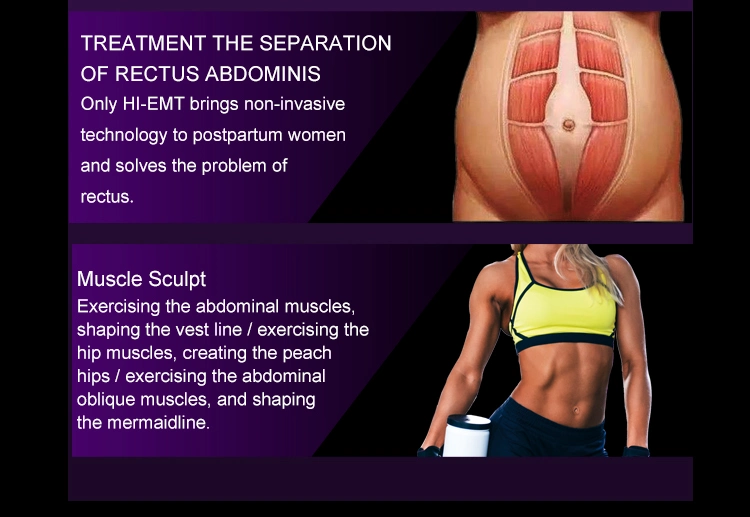 FAQ
Q1:What is the main principle of this machine?
A:It uses -HiEMT technology, through stimulating the body's motoneurons and making muscles do extreme training,to achieve the effect of increasing muscle and reducing fat.
Q2:What body parts can this machine do?
A:Abdomen, buttock, triceps (upper arm), thigh.
Q3:Does this machine need to change the handle? Do they have consumables?
A:It doesn't need to change the handle. It doesn't have any consumables.
Q4:How many times is it treated as a course of treatment ? How long will i see the effect after the treatment ?
A:Two times a week, four times a course of treatment, half a month later you can see the effect ! Generally, 6-8 courses of treatment can get very good results.
Q5:How long does the treatment take?
A: No manual operation, automatic mode, only 30 minutes each time!
Q6:Does it have radiation, is it safe?
A:What drives muscle movement is the change of electromagnetic energy, not the electromagnetic radiation.It emits less electromagnetic radiation than our phones. Test report has proved that its radiation range is within the national safety electrical appliances. You can rest assured of this!
Q7:What should we pay attention to after the treatment and what are the precautions?
A:It's OK to eat normally,but don't overeat.
The body with metal objects, can not be operated, Who with cardiovascular encephalopathy can not be operated. One part shall not be operated for more than one hour.The handle shall not face the customer's head, and the two handles shall not work opposite each other.